Roblox Pet Simulator X Titanic Hippomelon Plush
This is the difference between the sale price and resell price. It does not take into account any costs associated with reselling. Things like shipping, storage fees, if applicable.
250
Sale Price. The price at which the reseller purchased the item.
2,000
Resell Price. The price at which the reseller sold the item.
This 25" tall "Hippomelon" plush comes with an exclusive in-game code to receive the equivalent pet in the popular Roblox game, Pet Simulator X. 
Item was purchased, then resold immediately.
Timeline
Announcement
Advanced Notice
BIG Games took to Twitter at 8 AM PST to announce that this plush, limited to only 75 units, would be releasing on their webstore in 1 hour.
Release
9 AM Release
At 9 AM PST, the Titanic Hippomelon Plush released on BIG Games' online shop. Shipping within the United States was $20.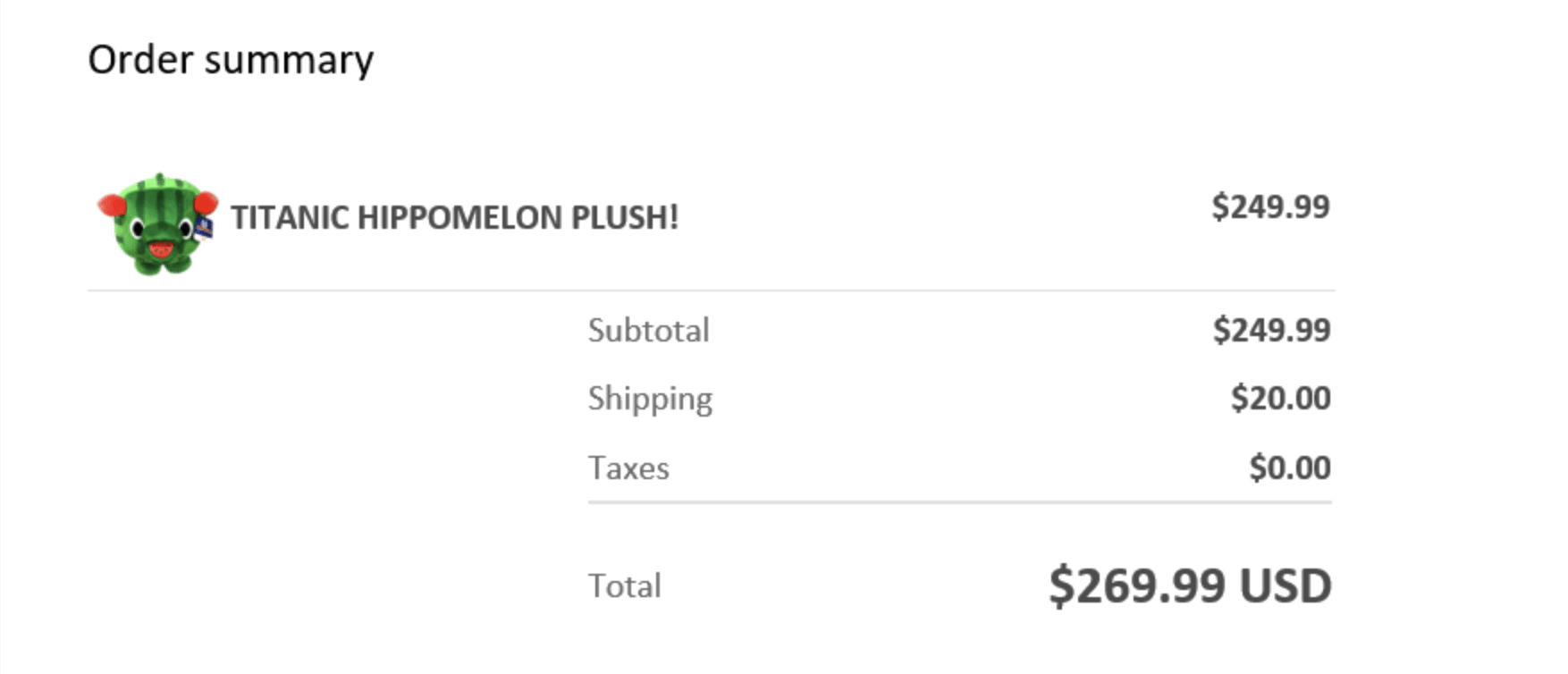 Sold Out
Instant Sellout
The Titanic Hippomelon Plush sold out in under 30 seconds, which was expected by many considering the low supply of 75.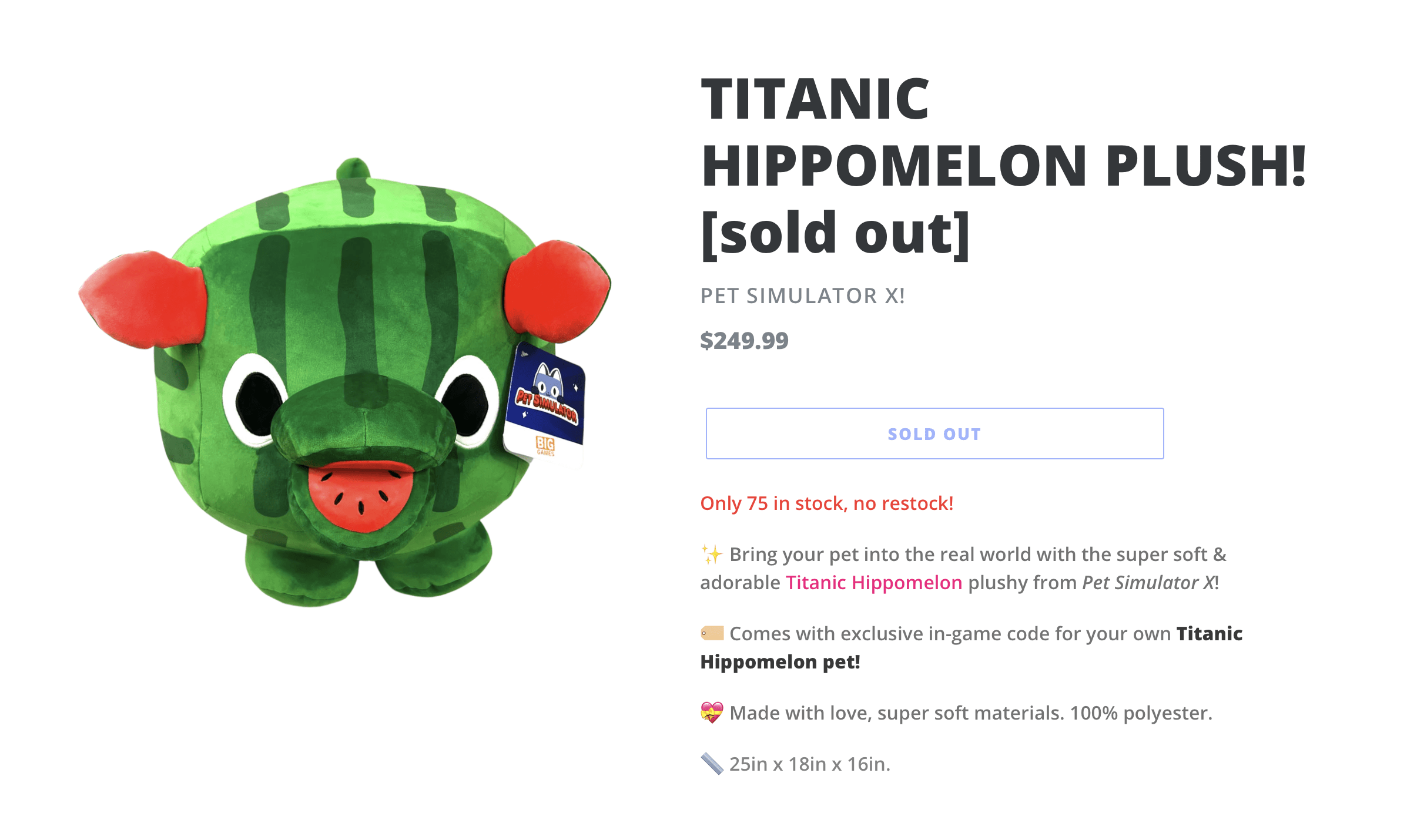 Resell
Massive eBay Sales
In the hours following the plush's release, a large volume of aftermarket sales for confirmed orders took place at and around the $2,000 mark on eBay.
Specifications
Difficulty
Hold Duration

Instant Flip

Item was purchased, then resold immediately.

Type
Limited Edition
Brand
Pet Simulator X
Location

Online

Product released online.
Similar
Resell items like this one.