Washington Redskins Riddell Speed Mini Football Helmet
This is the difference between the sale price and resell price. It does not take into account any costs associated with reselling. Things like shipping, storage fees, if applicable.
22
Sale Price. The price at which the reseller purchased the item.
200
Resell Price. The price at which the reseller sold the item.
When the Washington Redskins NFL team changed their name to the Washington Commanders, these officially licensed mini football helmets by Riddell skyrocketed in value, with many collectors fearing the permanent discontinuation of Redskins-branded merchandise.
Item was purchased, then resold a few weeks later.
Timeline
Announcement
FedEx Asks for Name Change
After years of mounting pressure from portions of the public and other corporations, FedEx, The Redskins' official stadium sponsor, made a formal request for the team to change its name.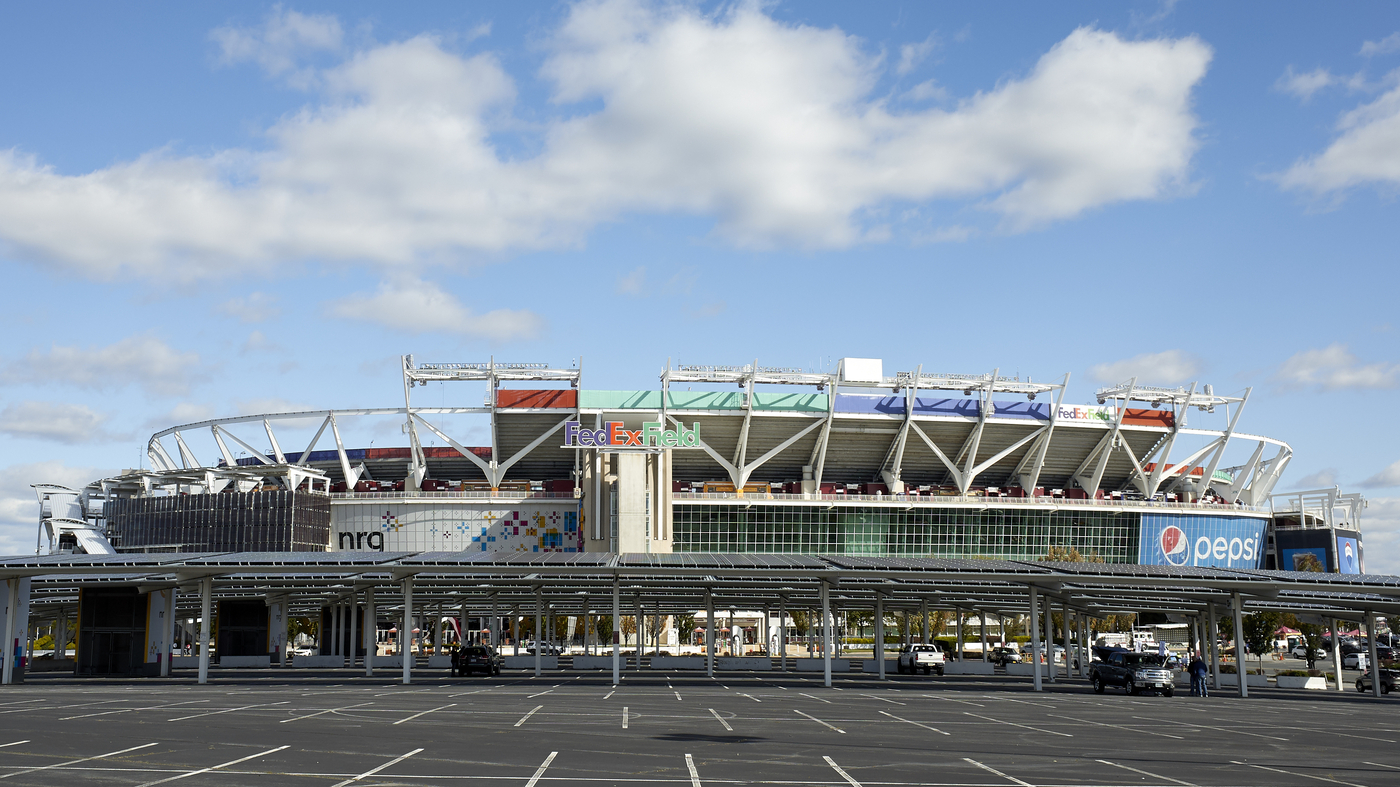 Washington NFL Team's Sponsor FedEx Formally Asks For Team Name Change
FedEx, which paid $205 million in 1999 for the naming rights to the Redskins' stadium, says it has "communicated to the team in Washington our request that they change the team name."
https://www.npr.org/sections/live-updates-protests-for-racial-justice/2020/07/02/886984796/washington-nfl-teams-sponsor-fedex-formally-asks-for-team-name-change
Sold Out
Rush on Redskins Merchandise
Throughout the day of the FedEx news, speculators and fans alike rushed to purchase Redskins merchandise. Among the popular merchandise being snatched up was Redskins branded Riddell Speed Mini helmets, which were available on sites like Amazon for around $22.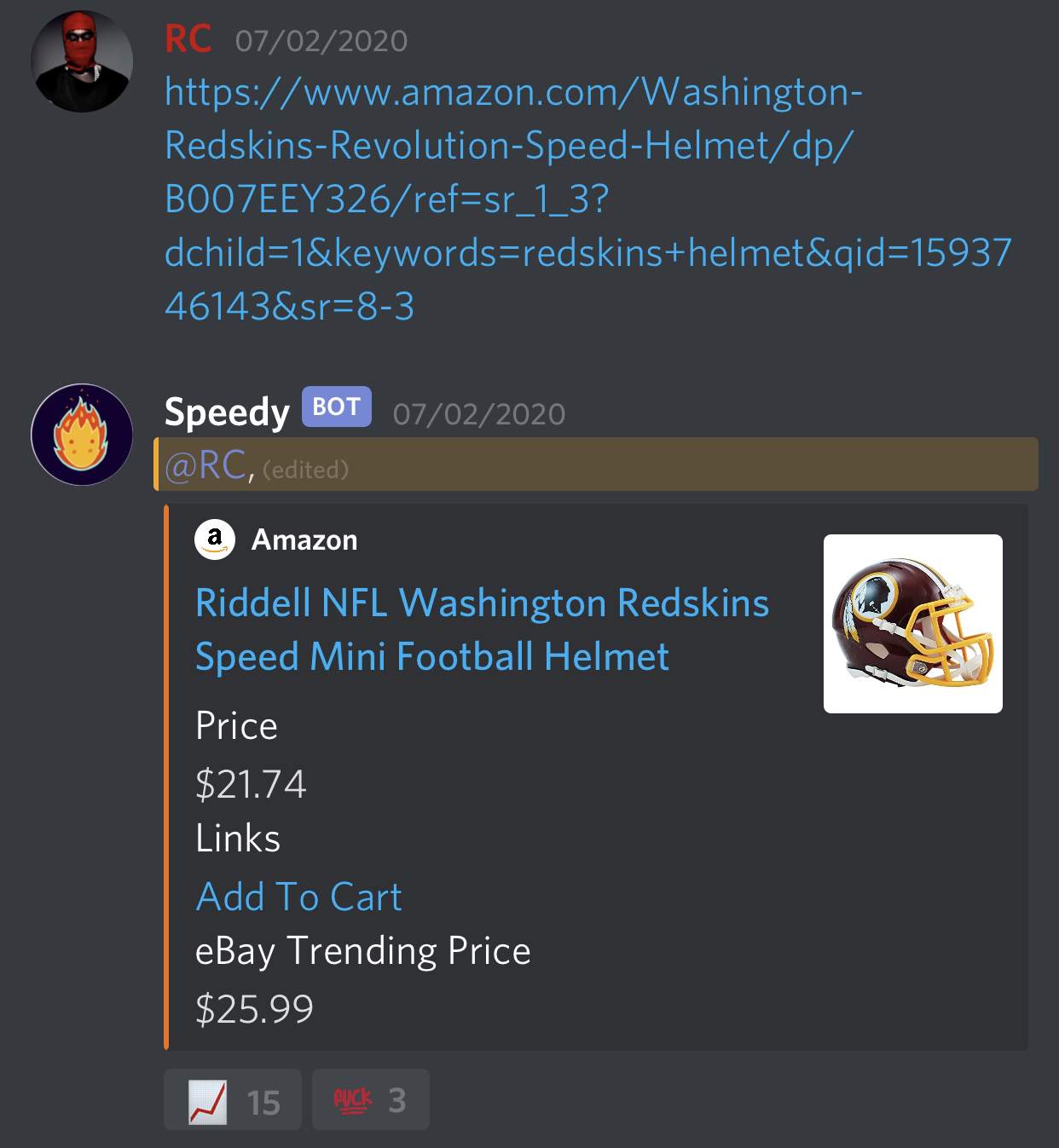 Resell
Redskins Mini Helmets Resell
In the days following the name change being confirmed, the Redskins mini helmets proved a popular collectible, commonly selling on eBay for $200 or more, over an 800% premium over retail pricing.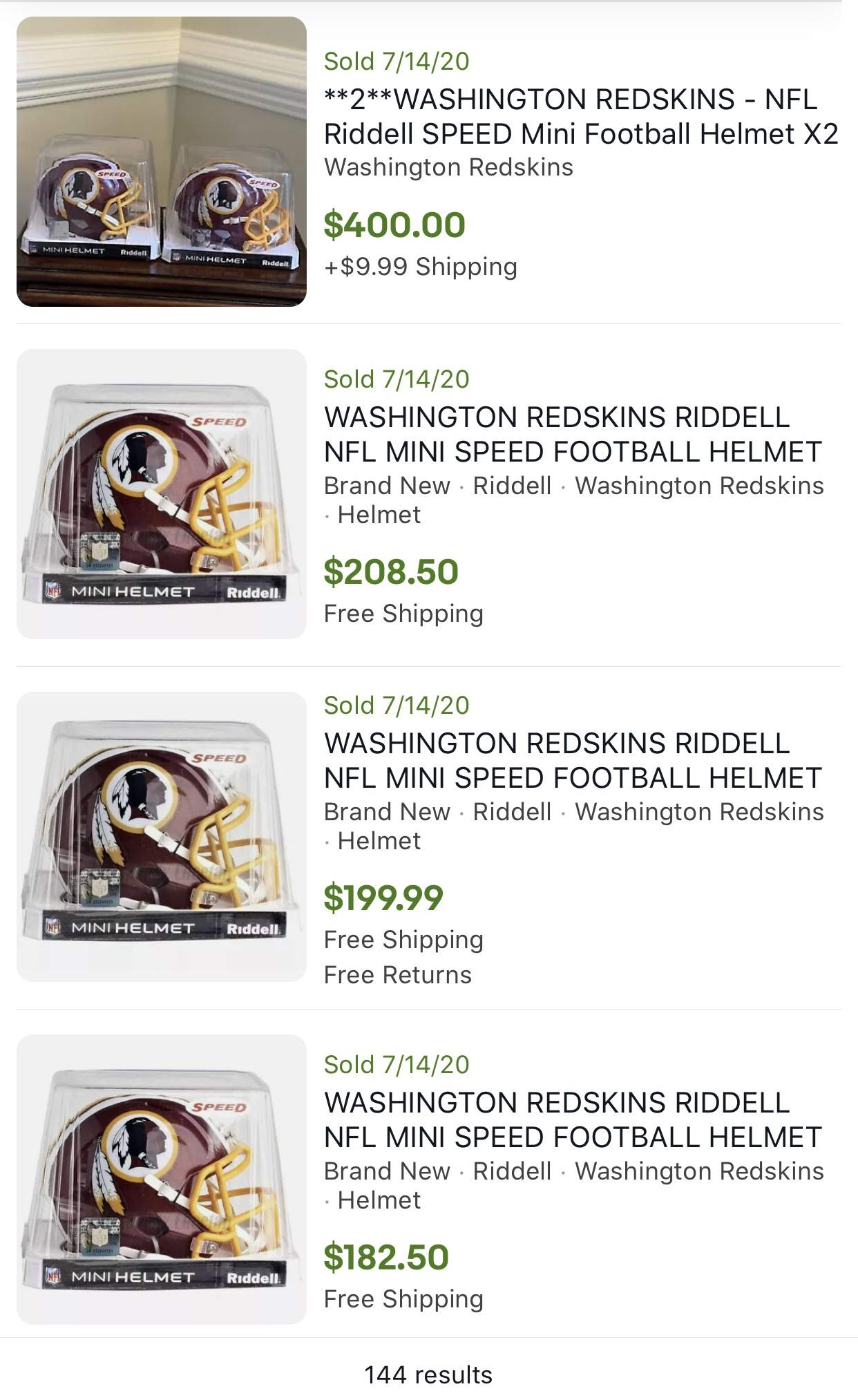 Specifications
Hold Duration

A few weeks

Item was purchased, then resold a few weeks later.

Difficulty
Type
Hype
Brand
Miscellaneous
Location

Online

Product released online.
Similar
Resell items like this one.