Target Drag Queen Bird
This is the difference between the sale price and resell price. It does not take into account any costs associated with reselling. Things like shipping, storage fees, if applicable.
5
Sale Price. The price at which the reseller purchased the item.
50
Resell Price. The price at which the reseller sold the item.
Target released this pride-themed Drag Queen Bird figure under their Spritz brand in April of 2023. Over the past few years, the Target seasonal birds have established a dedicated base of collectors. This particular bird is referred to by some fans as "Labird".
Item was purchased, then resold immediately.
Timeline
Online Release
Silent Release
In the early hours of April 30th, the Drag Queen Bird went live on Target's website for shipping. It sold out in only a few hours.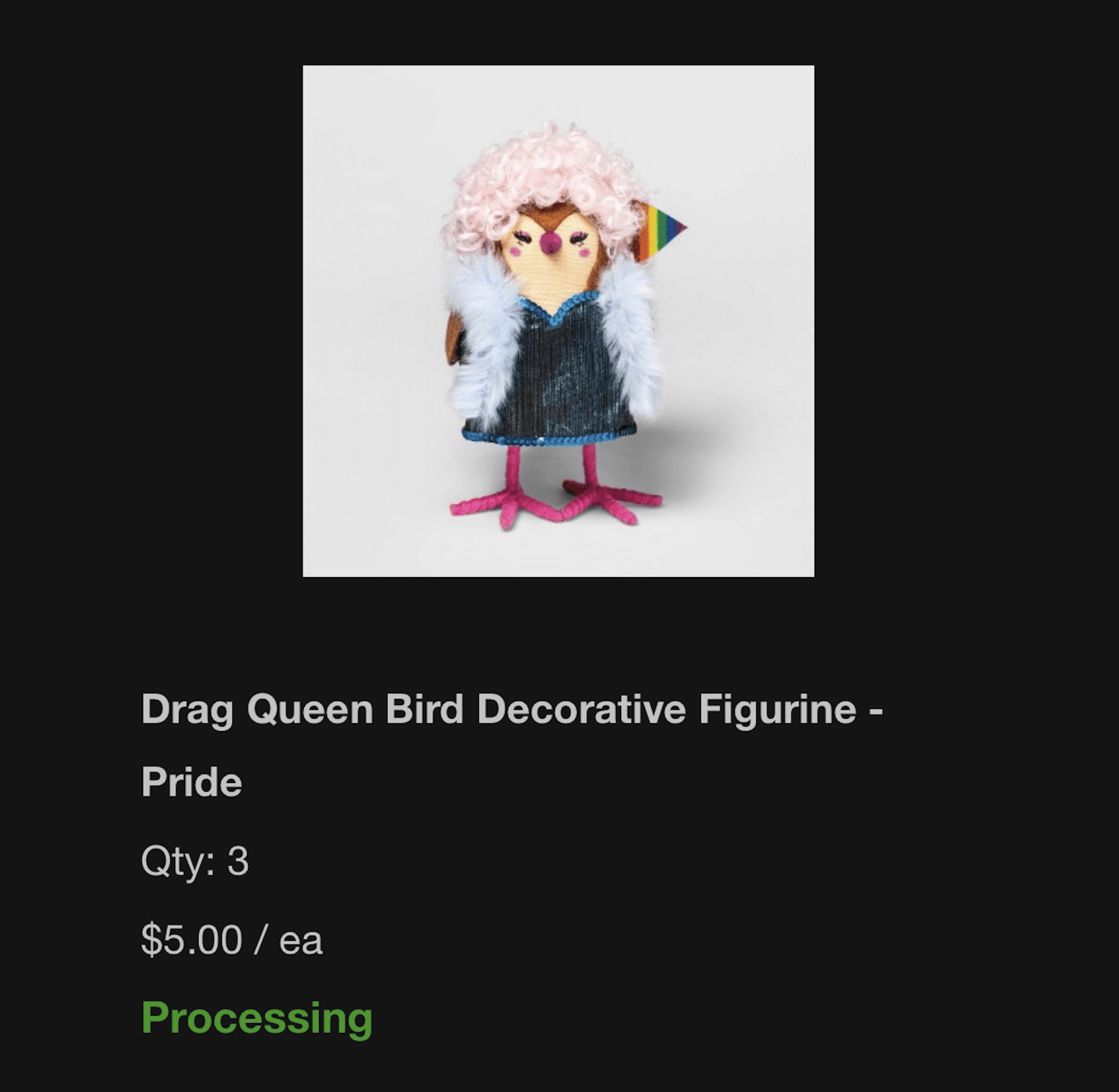 Store Release
In Store Drag Bird Release
By May 7th, majority of Target stores put their Drag Queen Birds for sale, with orders for in-store pickup going live late the night before.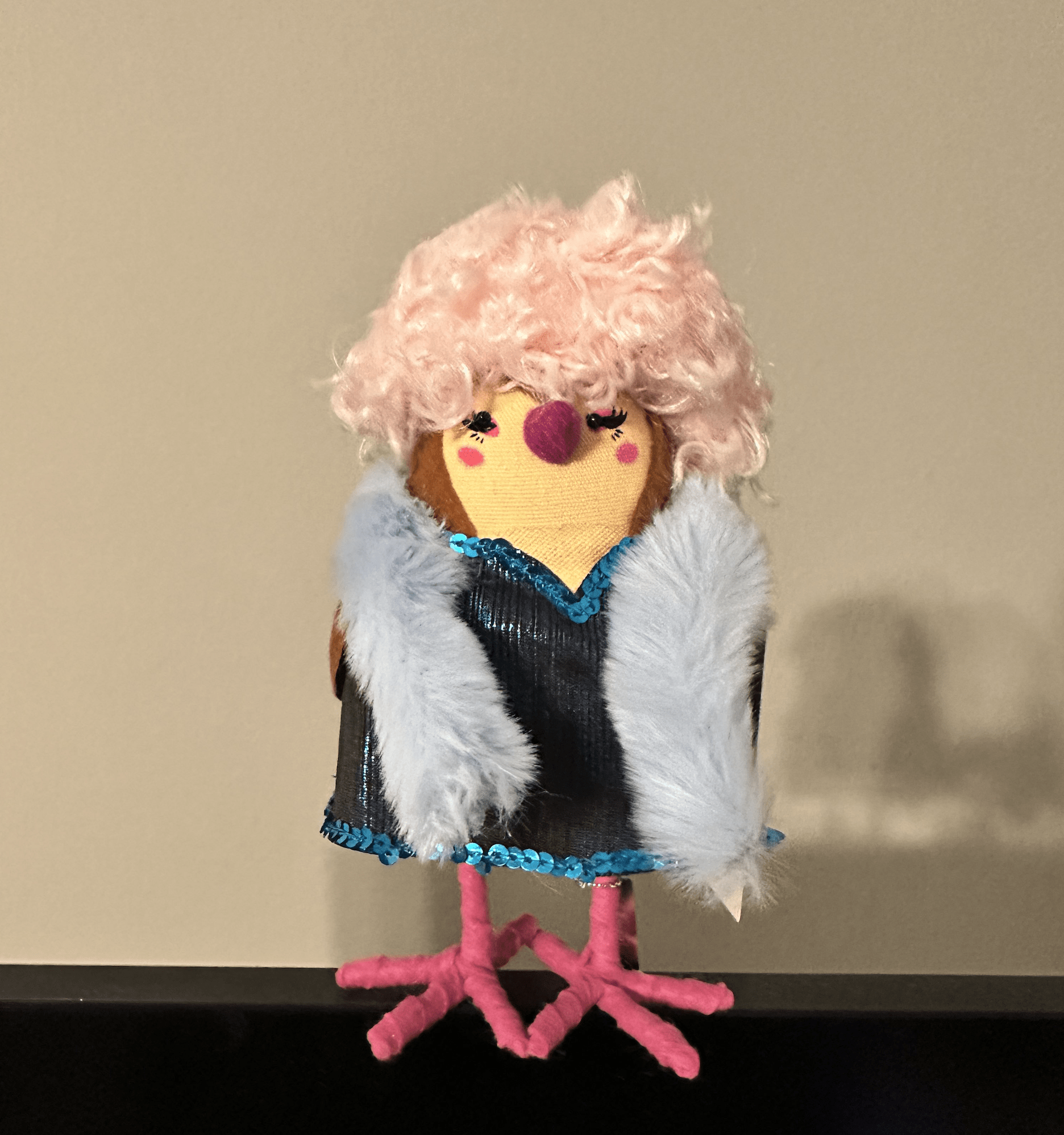 Sold Out
Most Stores Sold Out
Within less than a day of their wide release on May 7th, the Drag Queen Birds were sold out at almost all well-trafficked Target locations.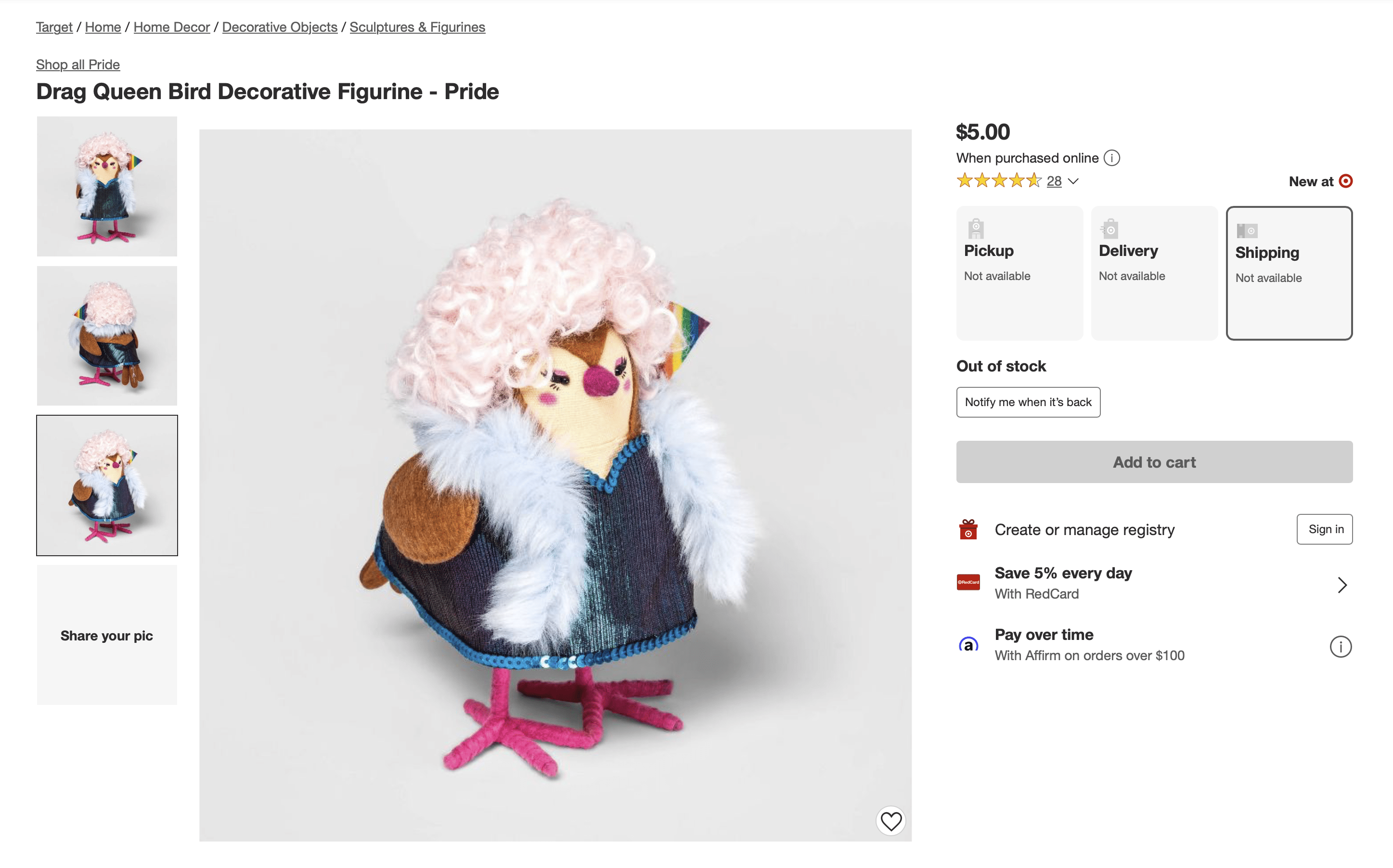 Resell
Drag Queen Bird Scalpers on eBay
Dozens of eBay listings were put up overnight following the bird's release at Target, with numerous resellers able to find sales at and around the $50 mark.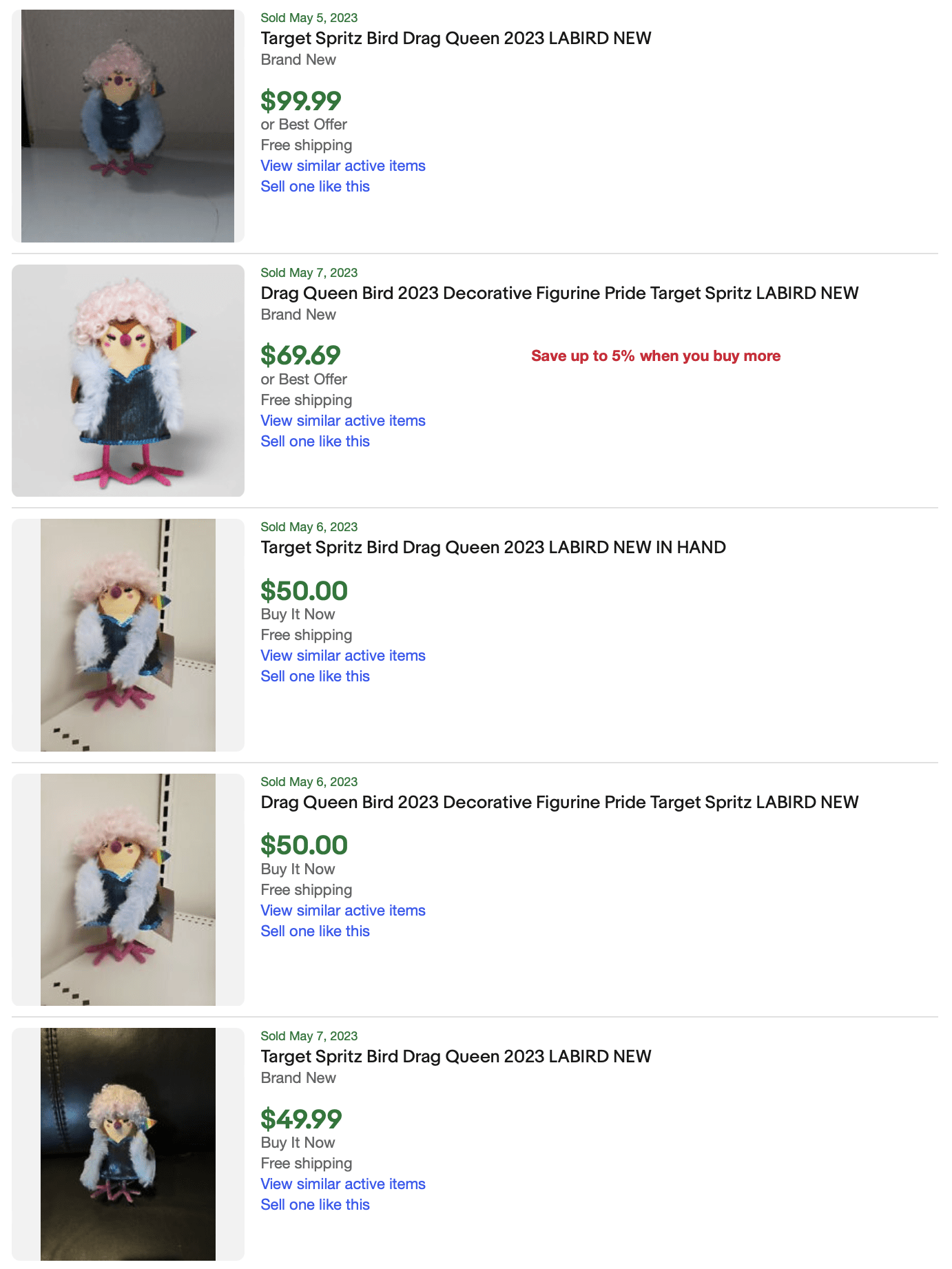 Specifications
Difficulty
Type
Hype
Hold Duration

Instant Flip

Item was purchased, then resold immediately.

Brand
Target
Location

Online

Product released online.
Similar
Resell items like this one.