Roblox Pet Simulator X Titanic Blobfish Plush
This is the difference between the sale price and resell price. It does not take into account any costs associated with reselling. Things like shipping, storage fees, if applicable.
250
Sale Price. The price at which the reseller purchased the item.
2,000
Resell Price. The price at which the reseller sold the item.
A limited edition of only 75, this 12" tall plush comes with an exclusive in-game code to receive the Titanic Blobfish pet in the popular Roblox game, Pet Simulator X. All purchases also included a free 5" Baby Blobfish plushy.
Timeline
Release
April Fools Release
On the morning of April 1st, the Titanic Blobfish plush was shared on BIG Games' Twitter account without warning. It was made instantly available on the webstore.
Sold Out
Near Instant Sellout
Only those with Twitter notifications turned on were likely to have made successful purchases given the lack of advanced notice, and small edition size of 75.
Resell
Major Profit for Resellers
In the week following the plush's release, numerous resellers were able to sell the Titanic Blobfish plush on eBay for an average price of around $2,000.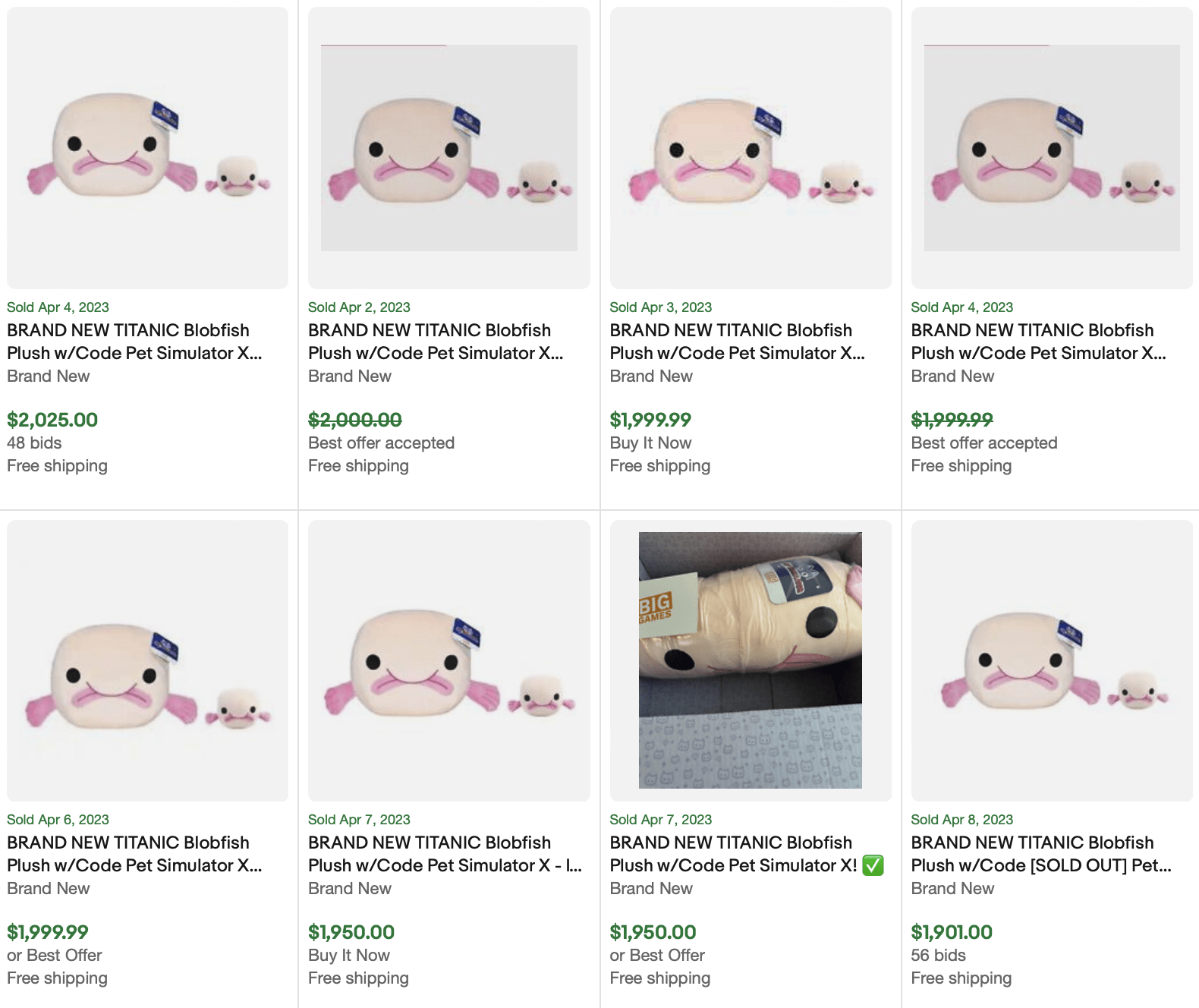 Specifications
Difficulty
Type
Limited Edition
Brand
Pet Simulator X
Location

Online

Product released online.
Similar
Resell items like this one.