Pokémon Shining Legends Mewtwo Pin Collection
This is the difference between the sale price and resell price. It does not take into account any costs associated with reselling. Things like shipping, storage fees, if applicable.
16
Sale Price. The price at which the reseller purchased the item.
100
Resell Price. The price at which the reseller sold the item.
This Pokémon TCG product contains 3 Shining Legends booster packs, as well as a Mewtwo foil promo card (SM77), exclusive Mewtwo pin, and code card for the Pokémon Trading Card Game Online.
Item was purchased, then resold a few months later.
Timeline
Release
Shining Legends English Release
Shining Legends was released as an expansion from the Sun & Moon Series, with the English release officially starting on October 6th, 2017. Booster packs would be available in a variety of sealed product over the next few years.


Shining Legends (TCG) - Bulbapedia, the community-driven Pokémon encyclopedia
https://bulbapedia.bulbagarden.net/wiki/Shining_Legends_(TCG)
Sold Out
RC Elite Post Spurs Sellout
In August of 2020, a write-up was posted in RC Elite revealing that less than $200,000 worth of sealed Shining Legends product remained on Pokémon Center's website, spurring resellers to rapidly purchase the remainder of available stock online.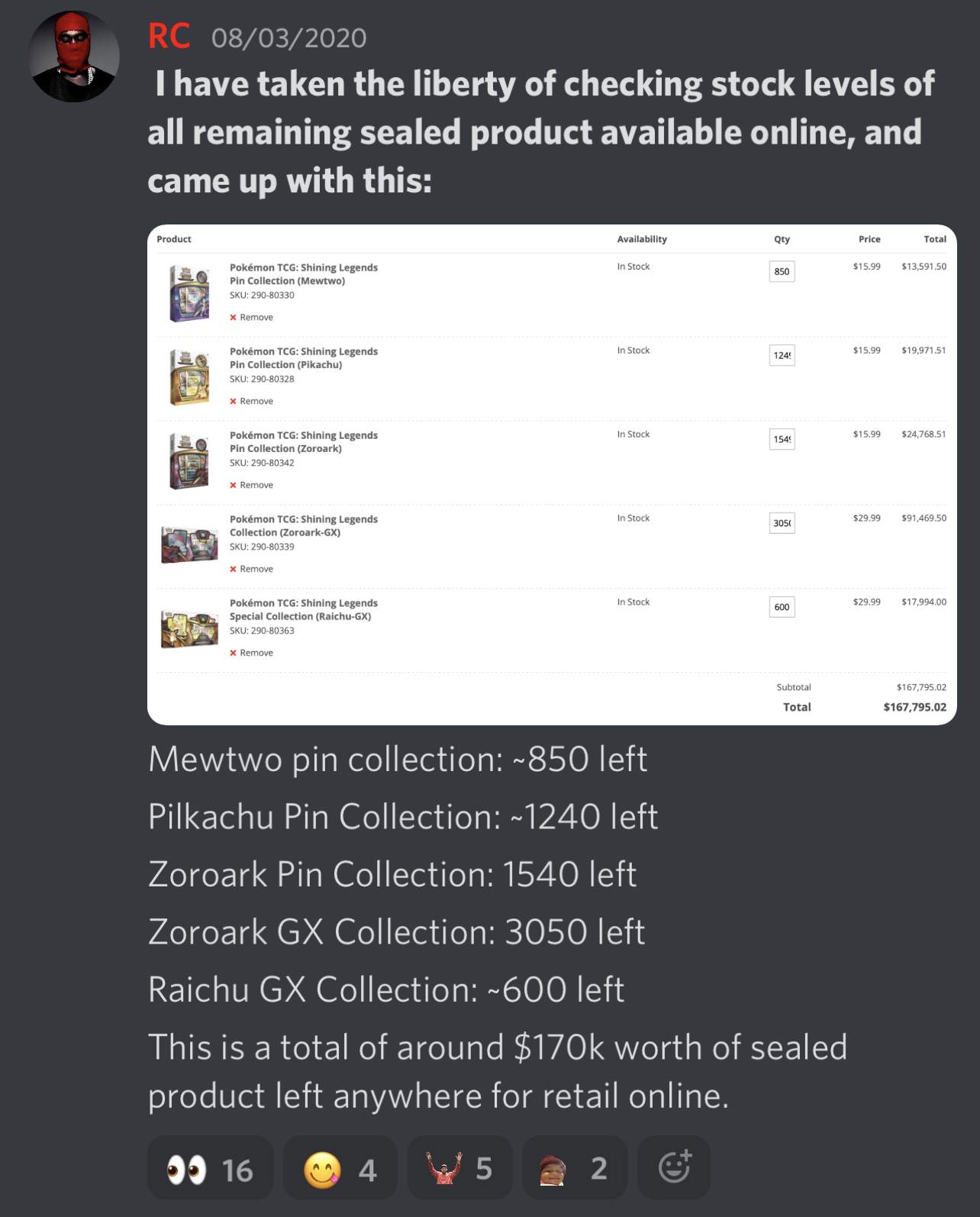 Resell
Sealed Shining Legends Price Increases
In the 6 months following Shining Legends sealed product selling out both online and in stores, the price per pack increased dramatically, leading to the sealed Mewtwo pin collection boxes selling on the aftermarket for around the $100 mark.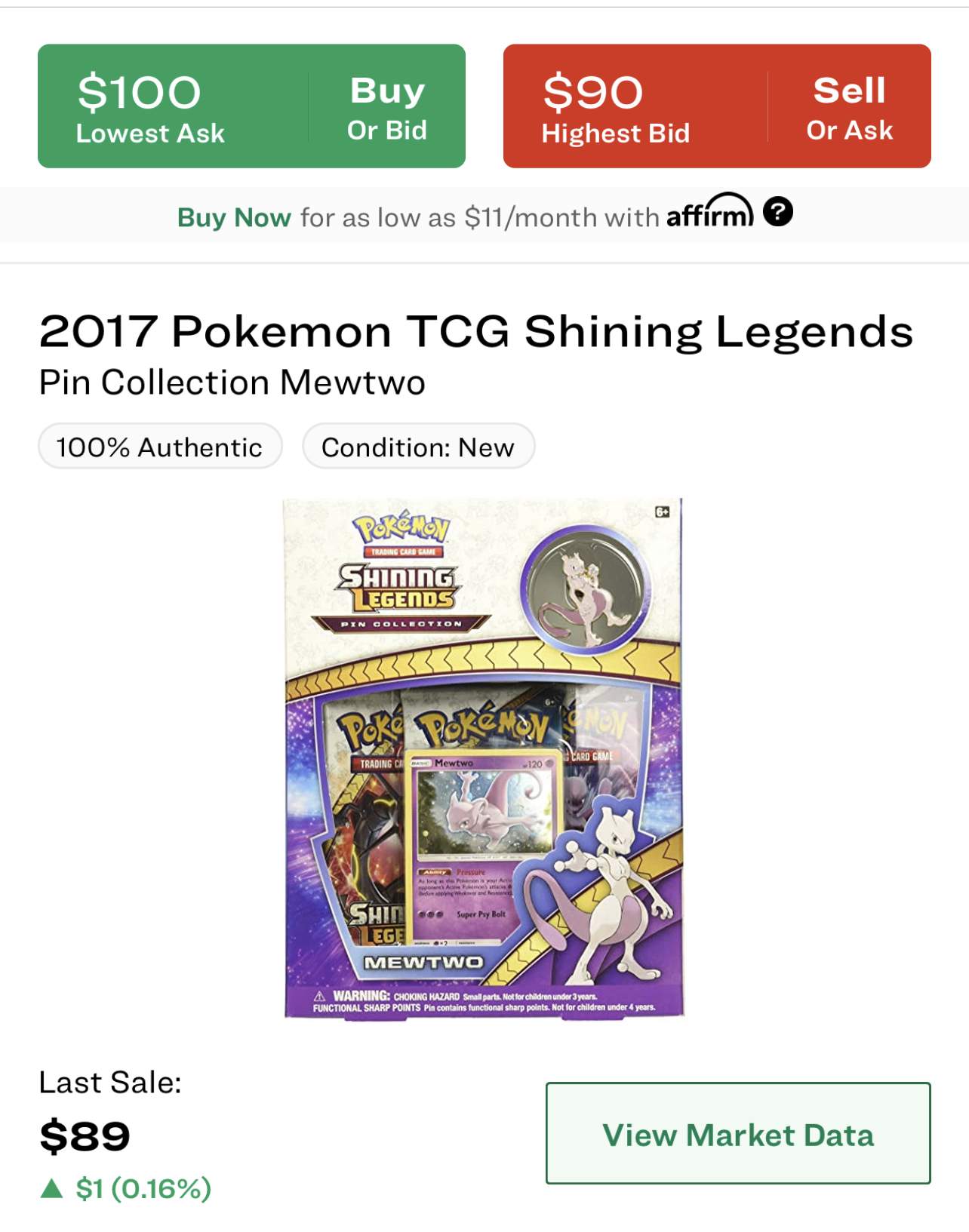 Specifications
Hold Duration

A few months

Item was purchased, then resold a few months later.

Difficulty
Type
Hype
Brand
Pokémon
Location

Online

Product released online.
Similar
Resell items like this one.