Monster High Collectors Ghouluxe Ghoulia Yelps Doll
This is the difference between the sale price and resell price. It does not take into account any costs associated with reselling. Things like shipping, storage fees, if applicable.
50
Sale Price. The price at which the reseller purchased the item.
120
Resell Price. The price at which the reseller sold the item.
A limited edition Ghouluxe collectors doll of Monster High character Ghoulia Yelps. Created by Mattel Creations exclusively for Fang Club members.
Item was purchased, then resold immediately.
Timeline
Announcement
Fang Club Announcement
Monster High took to Instagram to announce the newest addition to the list of exclusive Fang Club releases. The Ghouluxe Ghoulia Yelps doll was set to release on March 24th.
Release
Mattel Creations Release
The Ghoulia Yelps doll released on Mattel Creations web store at 1 PM PST on March 24th. The doll was available to purchase for a retail price of $50.
Sold Out
Ghoulia Yelps Sold Out
The doll was in stock for under one hour before selling out.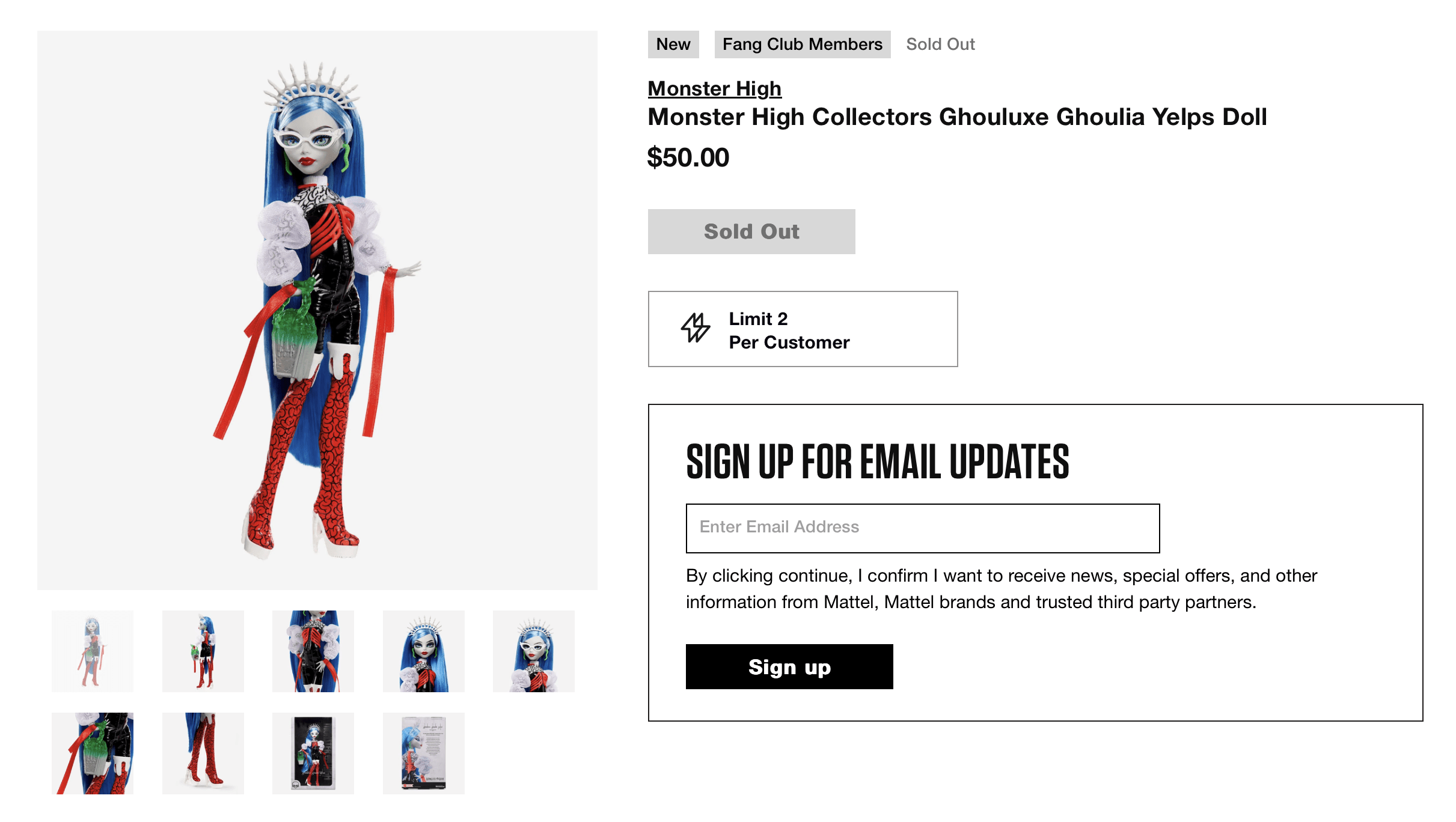 Resell
Ghoulia Yelps Sells For $110
A quantity of confirmed orders sold on eBay for an average price of $110, in the week following release day.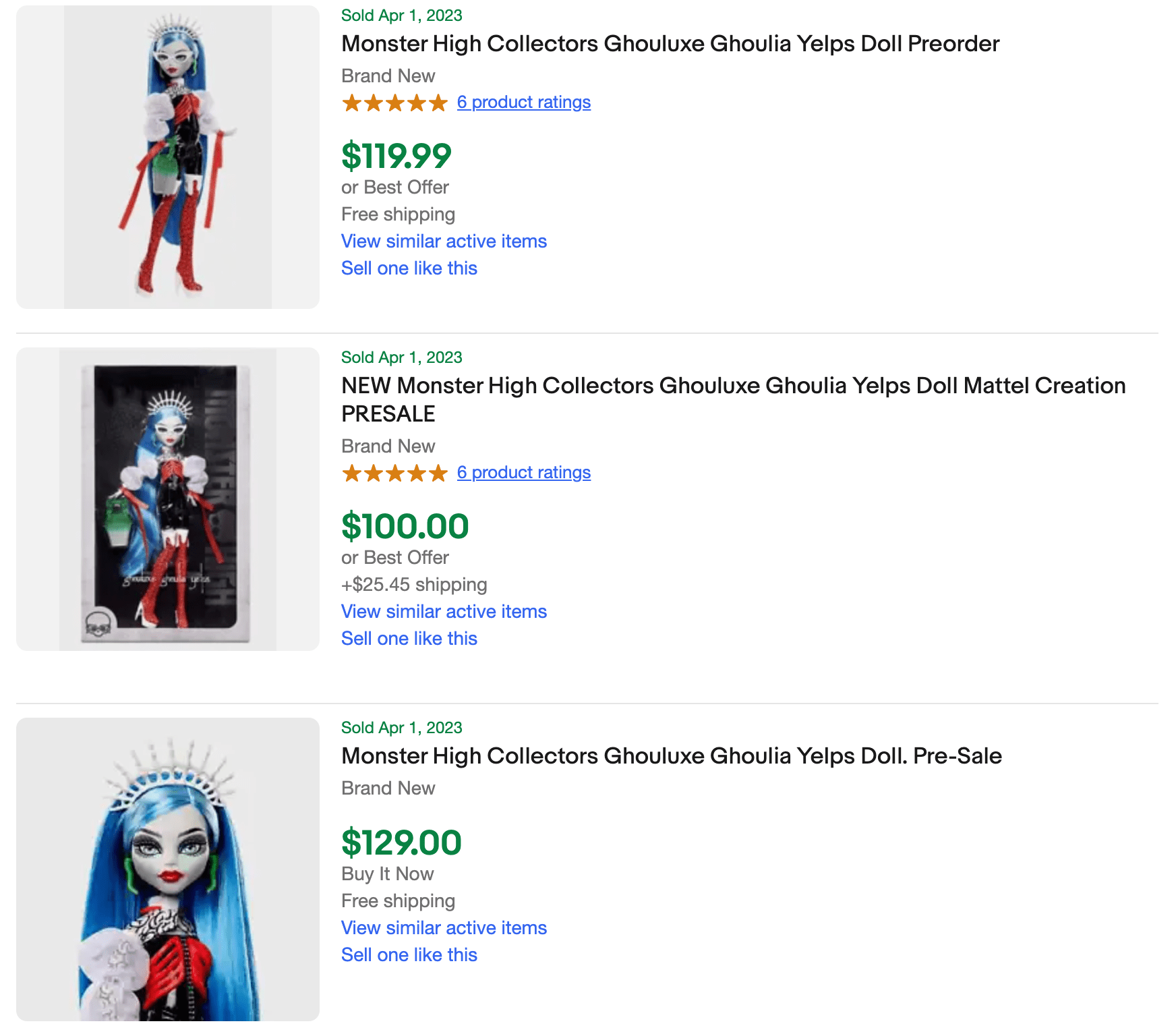 Specifications
Difficulty
Type
Hype
Hold Duration

Instant Flip

Item was purchased, then resold immediately.

Brand
Monster High
Location

Online

Product released online.
Similar
Resell items like this one.