McDonald's Szechuan Sauce Packet (2017 Release)
This is the difference between the sale price and resell price. It does not take into account any costs associated with reselling. Things like shipping, storage fees, if applicable.
0
Sale Price. The price at which the reseller purchased the item.
200
Resell Price. The price at which the reseller sold the item.
Prompted by an extended reference in Rick and Morty's season 3 premiere, McDonald's re-introduced a limited supply of Szechuan sauce (originally available as a promotional item in 1998) at a number of locations in the fall of 2017.
Resell happened in United States
Item was purchased, then resold immediately.
Timeline
Announcement
Rick And Morty S3 E1
In the first episode of Rick and Morty, Season 3, main character Rick relives his experience tasting Szechuan sauce from McDonald's back in 1998. The episode closes with Rick yelling about how one day he will finally receive more of the sauce.
Announcement II
The Return of Szechuan Sauce
In a now deleted tweet, McDonald's announced that for one day only they would be releasing a limited batch of Szechuan sauce in select restaurants with orders of their new Buttermilk Crispy Tenders. Additionally, they put a website live that let users find participating stores.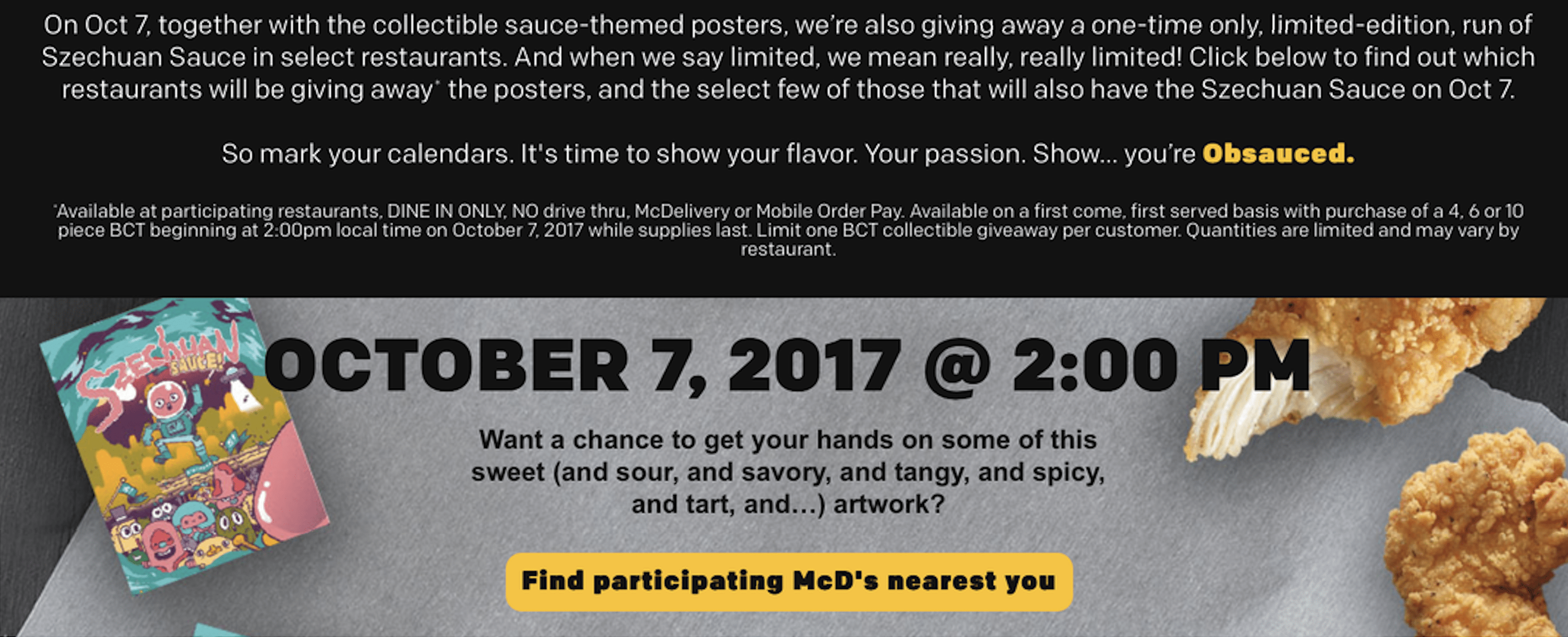 Release
Long Lines Everywhere
At many locations on release day, especially in/around major population hubs, hours-long lines formed. Typically, resellers would go in groups of friends to ensure a score of multiple packets.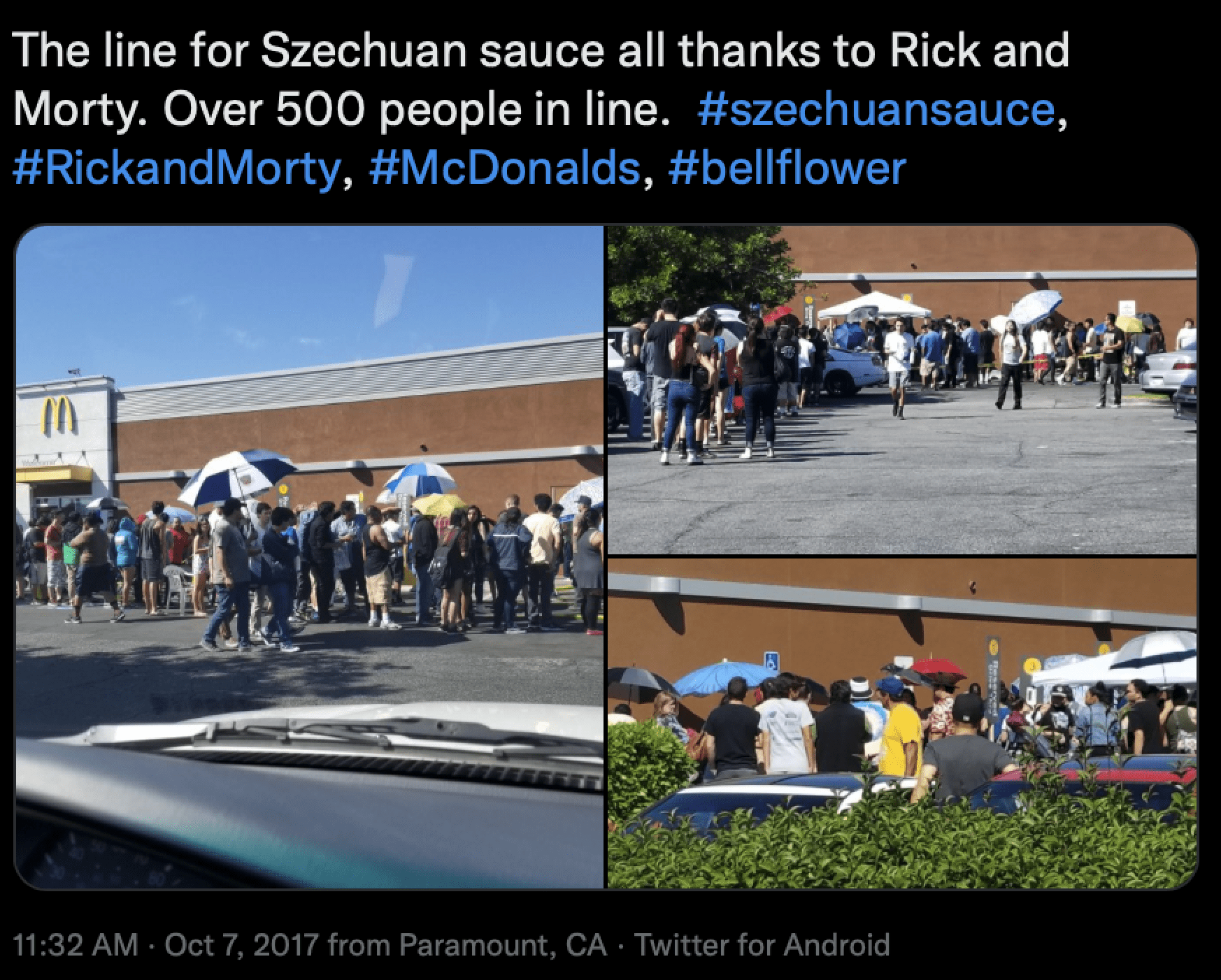 Resell
Szechuan Sauce Resells
Just days after release, dozens of packets of Szechuan sauce were reselling on eBay. Although prices for some auctions did go as high as $500, the vast majority of packets sold for closer to the $200 mark.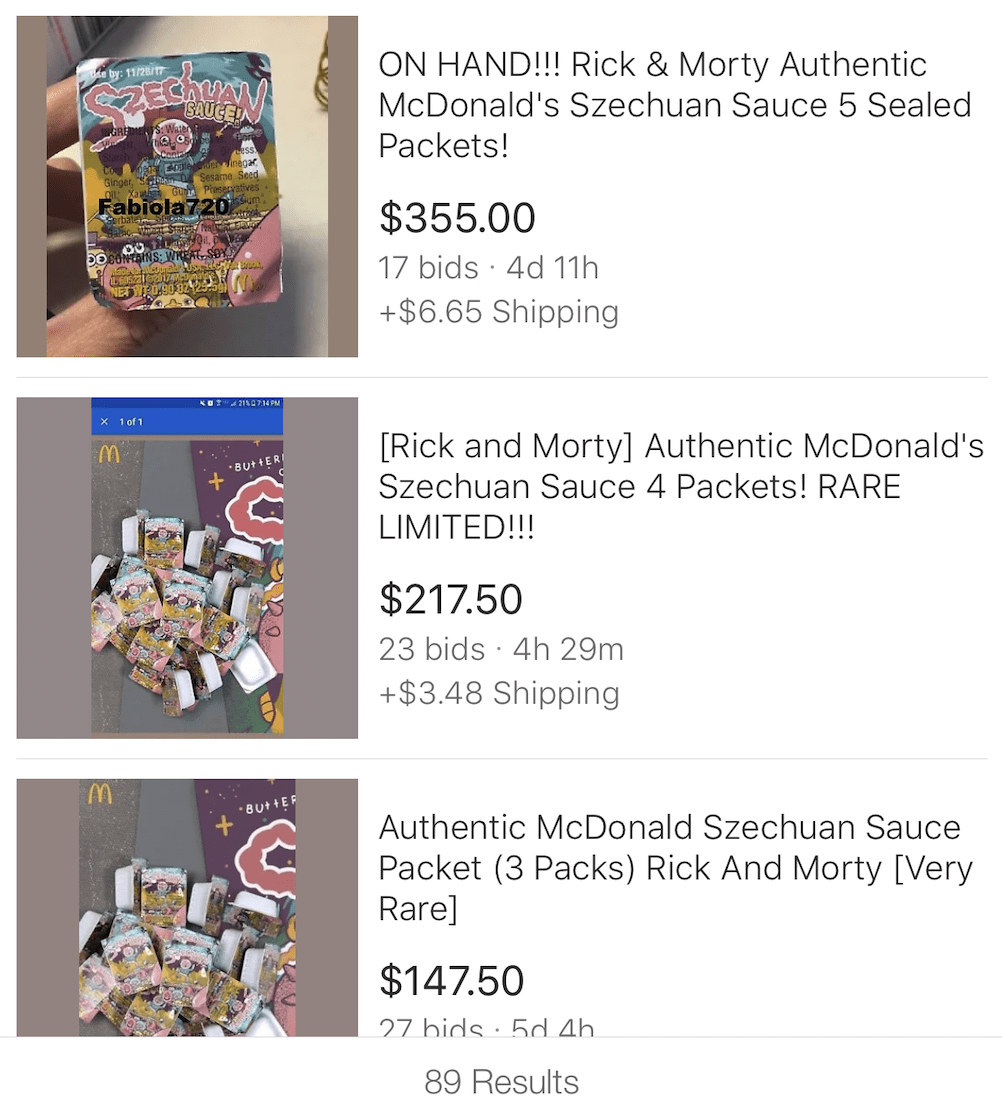 Specifications
Difficulty
Type
Hype
Hold Duration

Instant Flip

Item was purchased, then resold immediately.

Brand
McDonalds
Location

United States

Resell happened in United States
Similar
Resell items like this one.