Denny's Everyday T Shirt
This is the difference between the sale price and resell price. It does not take into account any costs associated with reselling. Things like shipping, storage fees, if applicable.
6
Sale Price. The price at which the reseller purchased the item.
500
Resell Price. The price at which the reseller sold the item.
For Black Friday 2022, Denny's released a special tee shirt that allows the wearer to get 1 Everyday Value Slam meal free, every single day for all of 2023.
Timeline
Release
The shirt released at 12 AM (midnight) EST on Denny's Merch site, dinerdrip.com.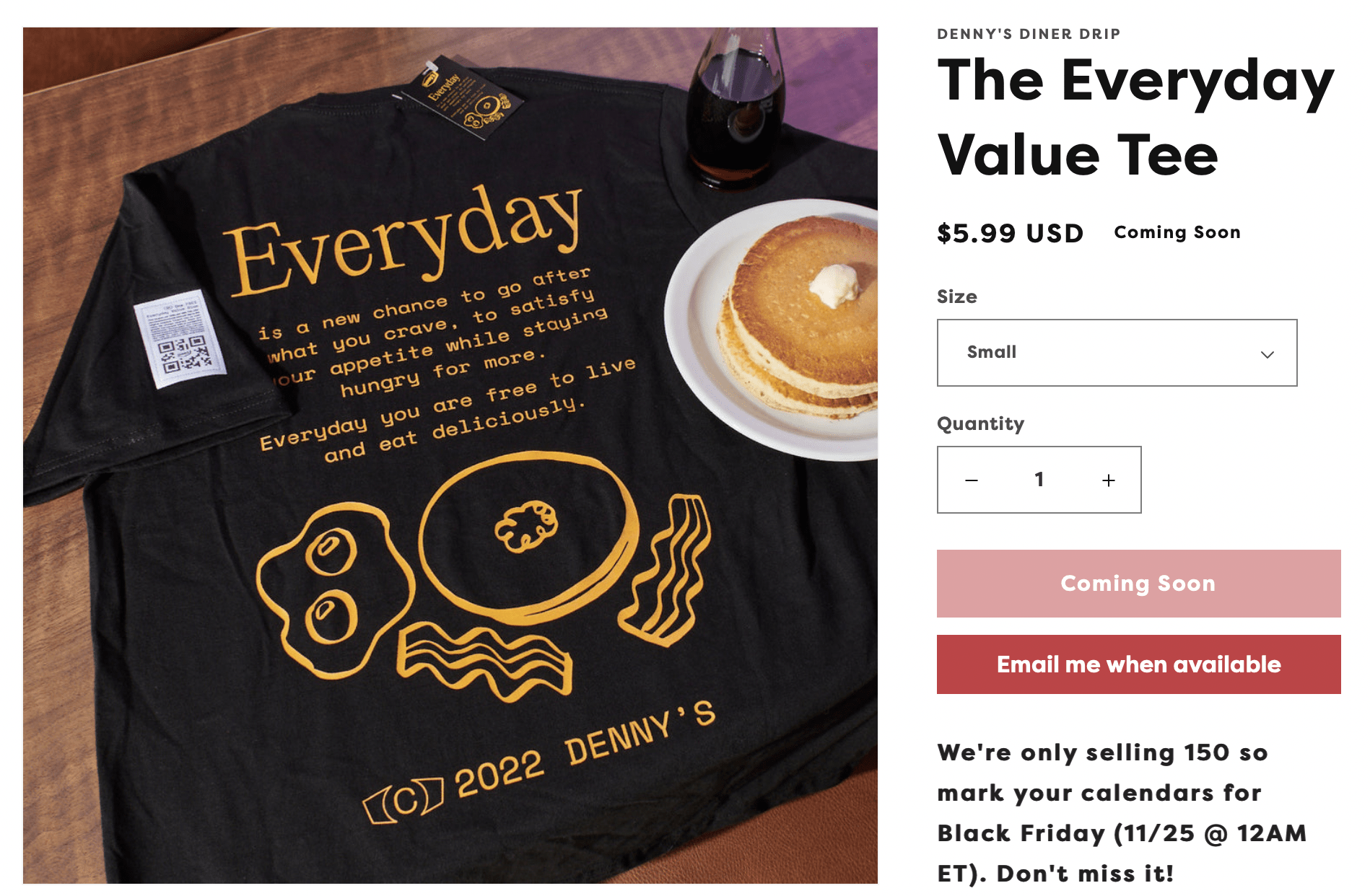 Sold Out
Being limited to 150 units and quite hyped, shirts sold out almost immediately. Stock predominantly went to bot users and those luckiest enough to get through the intense queue.
Resell
The Shirts Resell on eBay for $500
Confirmed orders for the shirts started selling on eBay in the days following the release. Listings consistently sold for nearly $500, which is potentially a fair value, considering that the total money saved by using the shirt over the course of a year everyday would equal $2,186.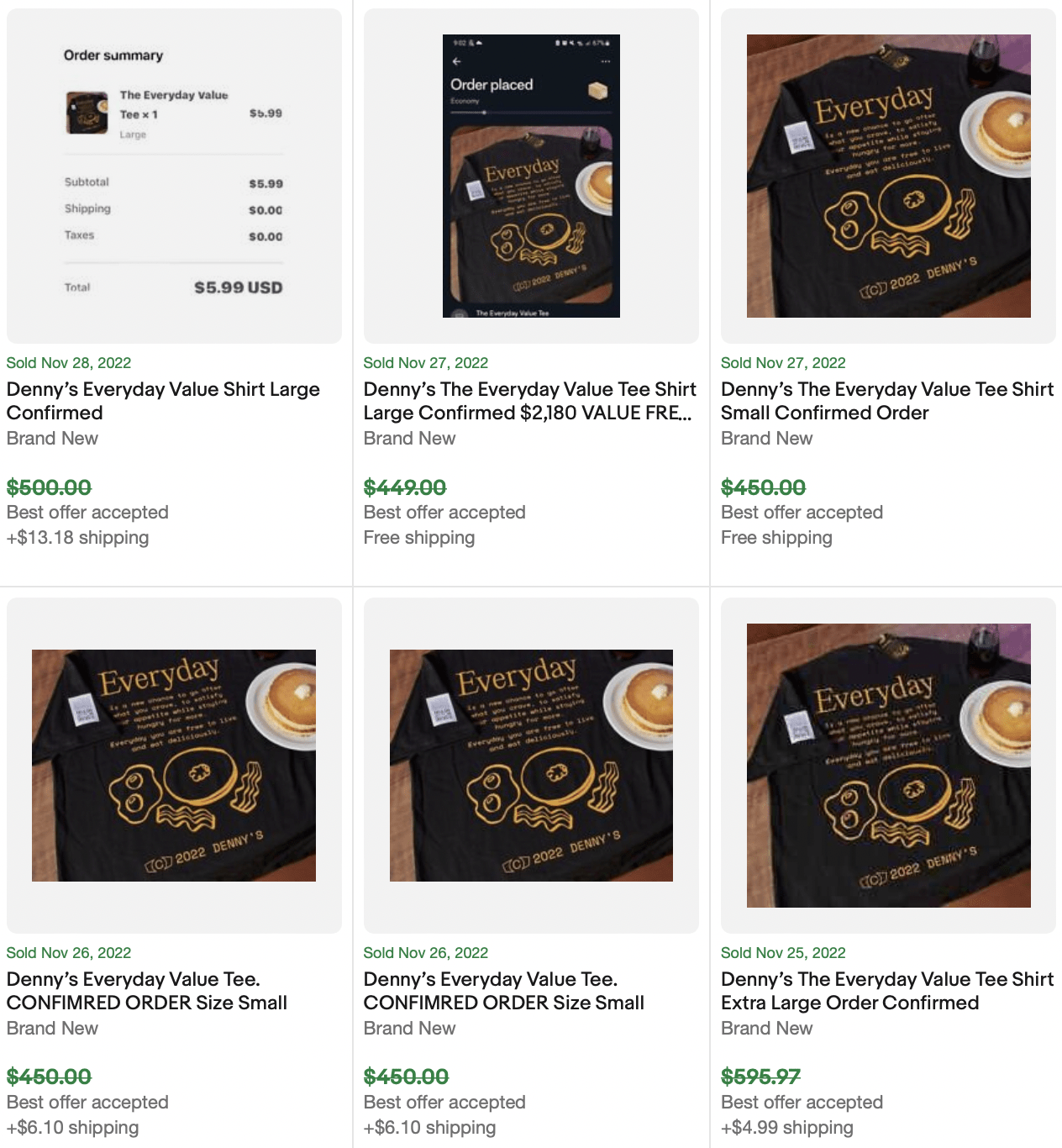 Specifications
Type
Hype
Origin

United States

Item originates from United States

Brand
Unknown
Location

Online

Product released online.
Similar
Resell items like this one.